We enable innovative solutions for digital identity of people, products and objects using distributed ledger technologies designed for trust
We use a decentralized and open approach based on our deep expertise of the distributed ledger technology and eco-system in order to provide our clients with tamperproof digital identity solutions built for trust. Our innovative solutions enable retailers and consumers to engage with each other in the digital space in a more secure manner with our solutions.
DIGITAL VAULT

Explore our digital vault solution for a hardware-agnostic Key Management Solutions, which can be combined in pair with our innovative Open hardware wallet security device, that protects sensitive and invaluable data, such as passwords, seed phrases, and keys.

Our anti-counterfeit platform is Open Source to offer code Transparency and Trust, and offers brands, especially luxury goods manufacturers, a way to demonstrate their true ownership of products and fight the financial and reputation damage of fake goods.
AUTHORSHIP

A tamperproof authorship registration and verification system for screenwriters, authors, and creators of content. Easy-to-use web portal and mobile App, to prove the time of creation, and protect documents against some copyright infringement or litigations.
SUPPLY CHAIN & ASSETS MONITORING

We developed Logger360, a lightweight supply chain and asset monitoring toolkit for shipment or storage of sensitive goods. Logger360 allows the tracking and monitoring of sensitive goods throughout any phases of the supply chain cycle (e.g. loading, transport, transit, storage) using our data logger devices, which are trackers that scan and record their surroundings silently including humidity, temperature, and movements (shake, kick, tilt, drop).
You can also define designated areas to monitor in order to detect and record when goods are inside a specific areas, as well as designated staff or equipment using wearable beacons that can be used by staff or mounted on equipment to record interactions.
ABOUT
Emertech...innovation at work!
Identity trust is crucial for modern digital transformation and delivering trust in the current digital landscape means that the unknown becomes trusted only if seamless security enables you to trust unknown customers
EmerTech is a member company of the Incu-App Programme, HKSTP (Hong Kong Science & Technology Park). We are an innovative technology enabler for security related projects with a core focus on open-source software for total transparency of code. We address the growing needs of financial institutions, luxury brands, content creators, and users of digital wallets, with innovative solutions adapted from our deep knowledge of various blockchains (EMC, BTC, ETH and more).
Most technology companies focus on the tokenization or crypto-currency, but we see the blockchain as a whole, as a much bigger opportunity to bring a decentralized approach and distributed ledger technology to solve real B2B and B2C issues in the areas of Authorship, anti-counterfeit, and password security. We built an innovative set of services for digital transformation that leverages blockchain technologies, and we have developed three main services around our core Digital Identity Engine, which are based on an Open-Source coding approach in order to guarantee trust.
We want our customers to know that their transactions are tamperproof, and are provider-agnostic too, so that they remain accessible independently, even in the event that our company one day ceases to exist. This full transparency and openness differentiate us from our competition.
Feel free to consult with us for more information and discuss your particular needs.
DIGITAL IDENTITY PROVIDER
Our deep expertise of blockchain technologies allows us to enable efficient and trusted digital identity solutions for our clients through a range of innovations in security and tamperproof technologies built as Open-Source Software for total transparency of code.
We leverage cryptography, statistical mathematics and algorithms, blockchain validation, and multi-factor protection, in order to serve the needs of B2B and B2C digital identity projects. The use of distributed ledger technology makes it possible for retailers and consumers to engage in a more digital and secure manner with each other.
Our current projects are a game changer for Art dealers and owners, luxury brands, content authors, legal firms, administrations, manufacturers, financial institutions, OEM, software developers, and many more.
USE CASE
Imagine having the ability to see the complete history (e.g. maintenance, ownership, etc…) of any product, and know with complete confidence that all of the entries are legitimate. Imagine having the same visibility of history into the actual, uniquely identified parts that you order.

Imagine all of this in the cloud, and all you need is a computer to access and contribute to this information. No paperwork. No wondering if a signature is legitimate, where a part came from, or the journey it took to get to you, just knowing that it is undeniably correct, and can be trusted.
The easiest way to understand digital identity is to try our system for authorship registration and verification that enables screenwriters, and content creators to prove the time of creation in copyright litigations.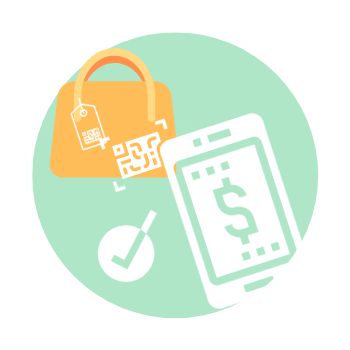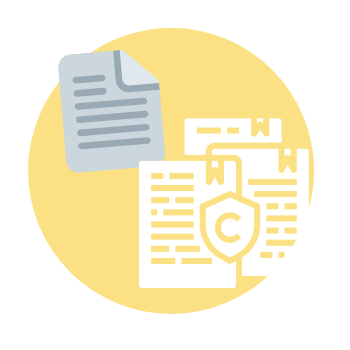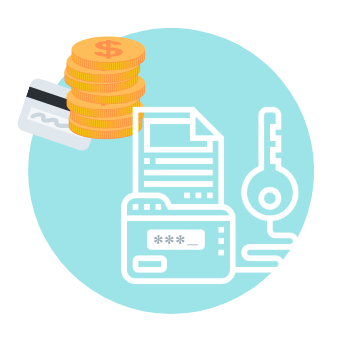 SERVICES
Innovative Projects & Areas of Expertise
CONTACT
Get in touch with Emertech
Get in Touch!
LionRock 72
1/F, Innocentre
72 Tat Chee Ave
Kowloon Tong
Hong Kong

Email: info@emertech.hk